Everyone has something to say about my cab. But not everyone can make an opinion when it comes to living. You shouldn't believe anything that's said after you haven't been there. You can be sure that living in Taksim will be a personal experience. Beyoglu is suitable for those who love crowds and those who do not. Because there are hundreds of shortcuts to escape the crowds, and once you are an experienced Beyoglu resident, there will be no secrets that you will not learn. If you want to live in the heart of Istanbul for a while, perhaps the best thing you can do is rent a house in Taksim Square. So how can you do this in the easiest and most quality way? Your best friend in this regard will be Airbnb Taksim. Now we will share with you step by step ways to get to the heart of Istanbul. Meet your best friend first!
About RentRovi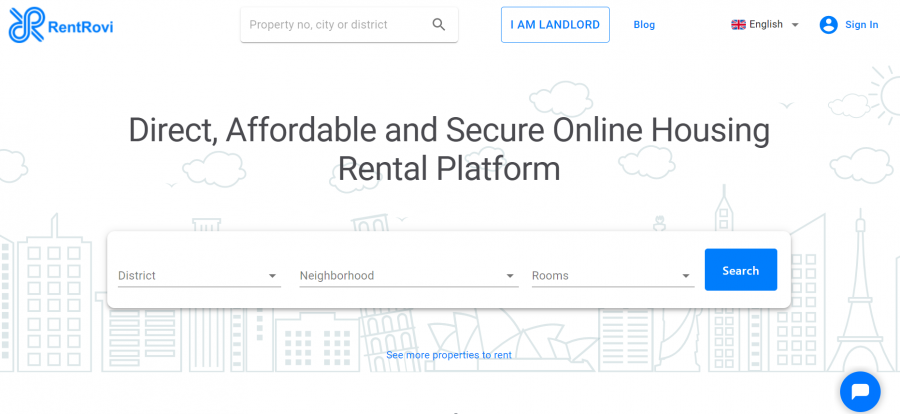 RentRovi is a long-term home rental application that offers a direct, affordable, and secure online housing rental experience for homeowners and tenants.
RentRovi offers a 24/7 uninterrupted service from the beginning to the end of home rentals for both homeowners and tenants.
RentRovi offers a commission discount advantage of up to 50% compared to traditional real estate agents.
The location, picture, and price information of all the houses on our platform are 100% accurate, so RentRovi minimizes your home visits and even allow you to rent a house digitally.
About Airbnb
It is a platform that offers home rental service, which stands for "Airbed & Breakfast". We are talking about the world's largest alternative accommodation platform, which brings together those who are looking for a short-term stay and those who want to rent out their home. Brian Chesky, Joe Gebbia, and Nate Blecharczyk decided to set up a website to make money by housed people in 2007 when he needed extra money from time to time. Although the main idea is to create a home-sharing platform that offers cheaper accommodation to travelers;10 years later Airbnb has become a popular platform used not only by travelers but also by many people around the world. The adventure that began in San Francisco has reached millions of people today and now brings you together with Taksim!
How to Rent a House in Taksim Square?
If you don't have an account registered on Airbnb, you'll need to create one before you start booking. So go to the website and click on the "Sign up" tab at the top right.
Choose your preferred option (via Facebook or email). Follow the instructions you see on the screen to return to the Airbnb homepage after your account is created.
Now it's time to make a reservation. After clicking on the "Search" section, we click on the box with "Accommodations" from the options you see. As you can see in the screenshot below, you have the chance to look for different options. The "Experiences" option will show you what activities you can do or what activities you can participate in in the city you are searching for.
After searching, we choose the dates you want to stay on the page we see and how many people we will have (in the red boxes).
Next to the date and number of guests, we will see the option "Type of place". The type of place is that we exclude housing that will be out of your budget. "Price" shows the houses in the price range you will specify. You can use the "Instant Booking" option to filter accommodations that don't require the host's manual approval.
That's it! Enjoy your home in Taksim Square.
Advantages of Staying in Taksim Square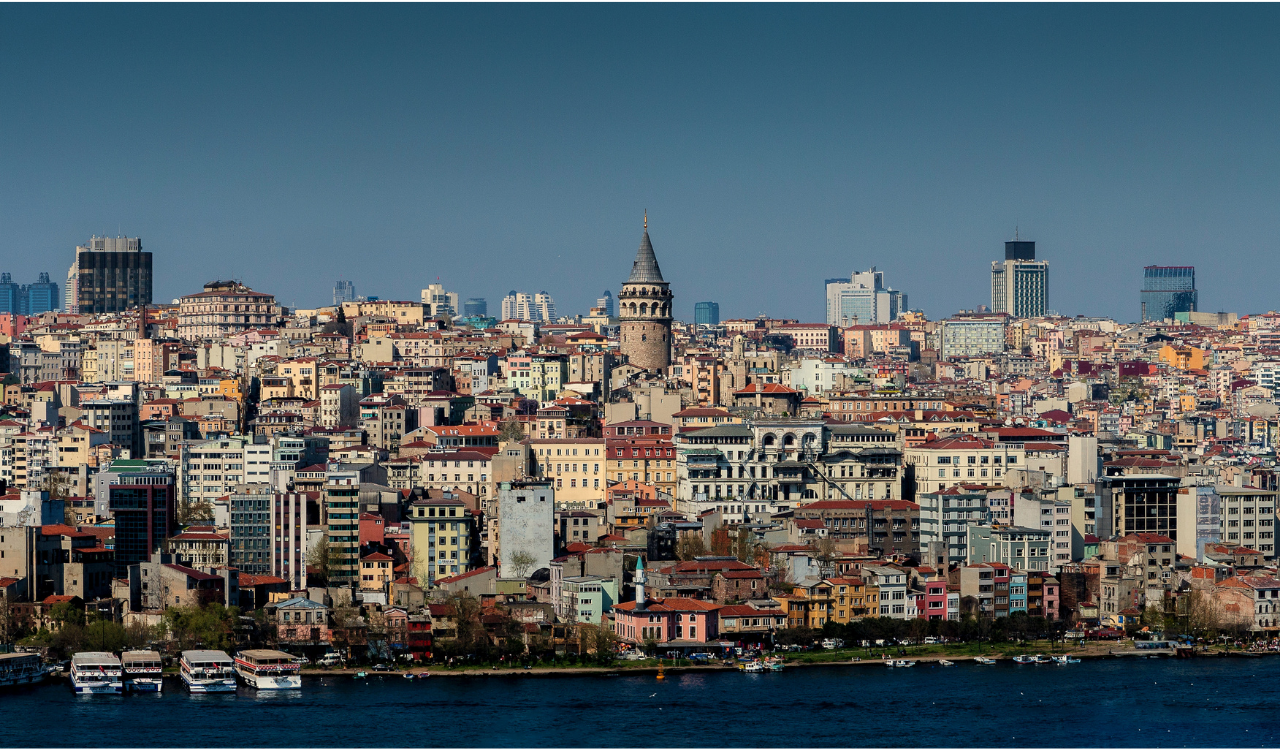 Beyoglu may have taken his name from the Prince of Pontus or the Venetian envoy Andre Giritti… No one's sure about that. The only thing we know for sure about Beyoglu is that his heart is in Taksim. Because both Istanbulites and Turks living in other cities and tourists visiting Istanbul from foreign countries leave themselves in Taksim Square to solve Beyoglu's mystery. With its gift shops, back streets that tell thousands of stories and keep secrets, the Piggy Bank Slope that lands in Tophane and its wonderful places, Taksim is a place that never loses its originality.
Catch the Rhythm of the City
Taksim's importance to Istanbul is another. This district is one of the places where the dynamics of the city are formed, especially on important days. We can tie it to both tradition and central. Over the years, Taksim has now started to taper as a meeting point at events. We can also mention that Galata has a pioneering role in this regard. Although sometimes there are negative situations, let's face it, it usually successfully reflects the spirit of unity. For this reason, when you live in Taksim, you can catch the rhythm of the city thanks to the important activities in the region.
You can also check our article about Istanbul Apartment Rental Guide.
Being Inside With Art
Taksim is a district that has always come to the forefront with its art-oriented places. Especially the art galleries around Galata are one of the best examples of this. Also, various workshops are another important work for art to find themselves in Taksim. Around here, many valuable artists exhibit important works from each other. Various contemporary art exhibitions are also at the heart of the art activities in Taksim. In recent years, street art has also started to come to the forefront in Taksim. You can see graffiti samples in many parts of the county. This also adds a different air to Taksim! This culture, which then spread to other regions, reflects the district's connection to art.
Feel the Depths of History
Taksim reflects history to you with almost every cornerstone. Galata Tower, which is the symbol of the district, can be considered a pioneer in this regard. Besides, there are many mosques and madrasahs from the Ottoman era. Taksim also has a rich historical heritage for other religions. We can present the churches of St. Antuan and St. Benoit as the most well-known examples in this regard. In this respect, you can feel yourself in the shadow of the past while traveling almost everywhere in the district.
Cultural Richness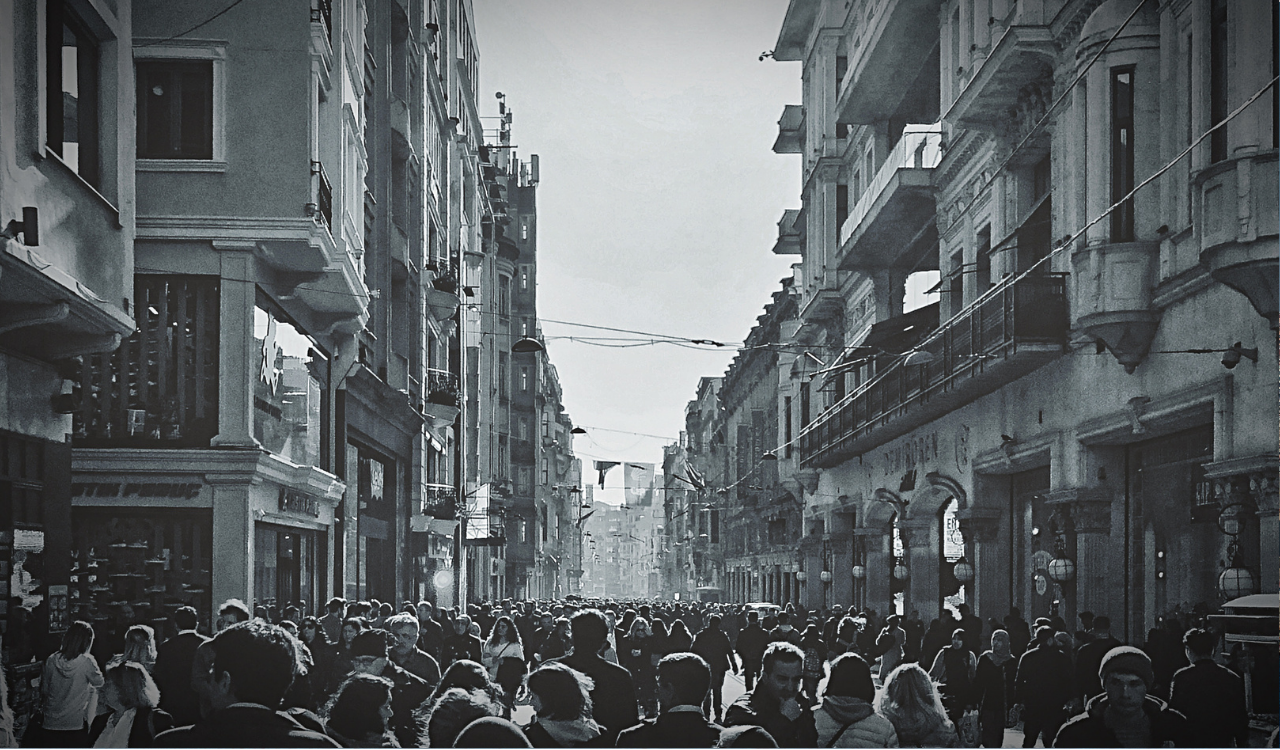 Taksim has a rich cultural accumulation as a result of all the features mentioned above. People from all over and every thought felt good about themselves in Taksim. In this district, we can say that there is a very large alternative pool in many topics from art to entertainment understanding! This is actually about the overseeding of incoming requests. These ever-changing and increasing demands have kept Taksim alive and increased its audience.  Also, the French school in the region seems to have shown itself significantly on the art and architecture side. This likewise significantly affected his architectural work in the region. In this respect, we can say that both the locals of the region and the later generations left a rich cultural heritage to Taksim as one!